WELCOME TO TREBTOSKE HOMES
Custom Home Builder
(989) 288-2337   or   (810) 232-1280
Trebtoske Homes has been building quality custom homes since 1969. Our commitment to superior quality and customer service is second to none. This has made Trebtoske homes one of Mid-Michigan's top rated home builders.

We are 2nd generation home builders going back to 1955 and we know how to get your project built on time and to your specifications. More than 20% of our business is 2nd and 3rd time repeat customers, these customers come to us because they know we build a quality home.

With more than 325 custom home builds and numerous renovations you can trust that your project will receive the care and craftsmanship you would expect from more than 50 years of family experience.

If you are considering building your new home in Genessee, Shiawassee, Clinton,Ingham County or any where in the mid-Michigan area give Trebtoske Custom Homes a call and we will turn your project into the home of your dreams.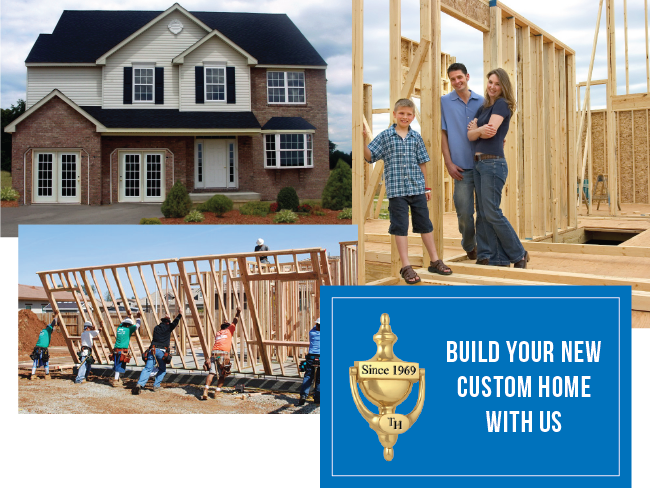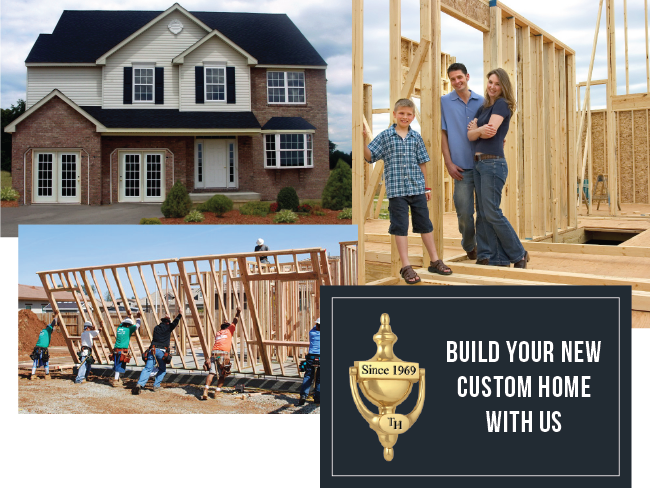 ---
Dear Tim, I would greatly like to extend my special thanks once again for promptly taking special consideration in helping us remedy our atrium door situation. You have indeed always been very fair with me and I do appreciate it. All of us at the Weiss Ranch couldn't be happier with the replacement door. We all hope you and your family have a wonderful and prosperous new year.
- Thanks Again Tim
Sincerely, Mark & Family
---
Tim, Thanks for the great job that was done on our house. The floor plan works well for our family and we sure do love it.
Sincerely, The Marks
---
Dear Tim, It is with sincere thanks for the excellent work you have done on the new confessional that I forward the enclosed check. Many people comment on it and really enjoy the openness and relaxing atmosphere of the new reconciliation room. You rendered a real service to the parish which the people and I truly appreciate.
- With personal thanks
Sincerely, Mitchell J. Bednarski, Pastor
---
Just a note to let you know how much we love our house and appreciate you always being willing to come back to fix the little things!
- Thanks you again!
Frank & Sherri Surcek
---
This is the best of the best builders of custom homes. Built my home 23 years ago and built homes for my friends and family as well. I cannot praise his work enough. You will be satisfied from start to finish. He is not only a great builder, but is very honest and dependable as well.
Al Libby
---
Tim, Thank you, we love our new custom home. We appreciate all the extra time you put into it. You've got to bring Judy over to see it.
- Again, thanks for everything.
Jim & Jan
---
Dear Tim, This bonus is given with huge thanks to you, Mike and Chris for the wonderful job you did transforming my "basement" into a beautiful, welcoming space. I love it so much that I think I may find myself spending lots and lots of time down there! I hope you will come by and see it sometime, as everything is done with the exception of furniture and pictures. I'd love to show it off!
It was good to work with you again; I wish I had something else that needed building, finishing or renovating as not only are you all "super skilled" but so dependable, honest and fair as well. That isn't always the case these times – as we all know. Sad but true. This is also sent with my sincere and best wishes for a holiday season filled with family, good friends and much joy.
Sally
---
Tim, just wanted to let you know how much we love our home! So far, no defects! We are working on our yard now of course, Bob had to get quotes from four different landscapers explanation point we are now waiting for the ground to dry out so they can hydro seed. They have started planting and it looks so nice. We are still living without window coverings but they are scheduled to be installed on Friday. That too, should make a big difference. Believe it or not the kitchen is my favorite room. If you are ever in Flushing, stop over. We'd love to see you. And thanks again for all your hard work. Thanks to Mike and Chris too. You were all a pleasure to do business with.
Sincerely, Bob and Phyllis Chunn
---
Tim, we would like to thank you for everything you've done for us during the process of building our beautiful home. You were truly a pleasure to work with. We couldn't be happier with our new home.
Sincerely, Jared and Sarah Martin
---
Thank you for everything. We love this home!
Ron and Jean Harbon
---
Hi Tim, I was just sitting here admiring my beautiful home you built, thank you so much for a wonderful job!
Dave, Dawn & Family
---
Tim, Mike and everyone, Thank you for the beautiful job you did on our new home. We wish everyone a Merry Christmas and a Happy New Year!
God bless- Jim and Ellen Cross
---
For more information, please visit our contact us page and send us a message.
We will reply to you as soon as possible.